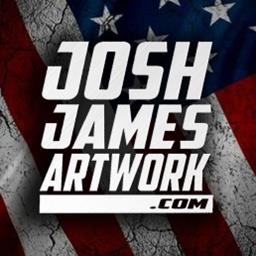 10/20/2021
Josh James Artwork
---
'The Gap' hosts Castrol FloRacing's Night in America!
BULLS GAP, TN (October 20th, 2021) - Photos from the Castrol FloRacing Night in America held on Wednesday Night, October 20th at the Volunteer Speedway paying $10,000 to Win Super Late Models along with Sportsman Late Models, Street Stocks, and FWDs. 'Superman' Jonathan Davenport took the $10,000 up for grabs at the Volunteer Speedway in Bulls Gap, Tennessee and would also clinch the Inaugural Castrol FloRacing Night in America Series Championship! JD would battle Ross Bailes and Kyle Larson through lapped traffic to emerge victorious. Davenport, Larson, and Ricky Weiss would complete the podium at 'The Gap'
To view full gallery, please click the text link below!
https://photos.joshjamesartwork.com/2021/Castrol-Volunteer/
---
Back to News